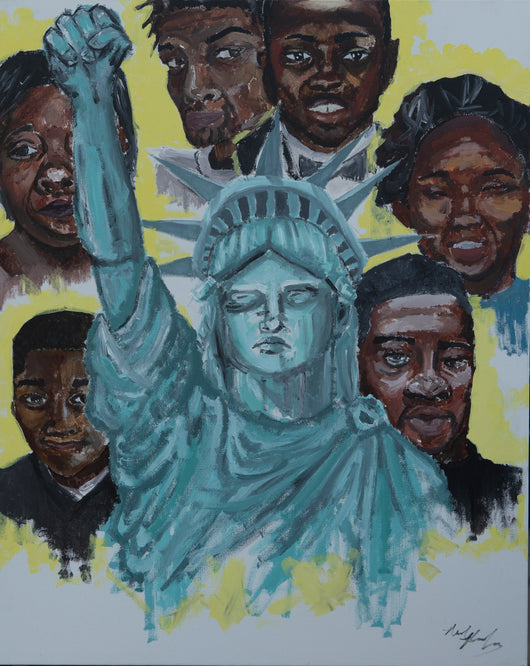 Say Their Names by Noel Polack - Original Painting
Regular price $1,200.00 Sale
Guest Artist Noel Polack is a 18-year old art major studying at SUNY New Paltz. Ms. Polack has enormous talent, a unique style, and the passion to make art tell a story, to mean something.
We are thrilled to be showcasing her original painting, "Say Their Names" on 24"x30" canvas. Cost: $1,200*
*Ms. Polack will donate 50% of proceeds to support the black lives matter movement and communities of color.
If you are interested in purchasing the original painting on canvas, please contact me at nagledesign@gmail.com. If you would like to purchase an art print, please visit the Unframed Art Prints page.